Some suggestions for getting started with Latex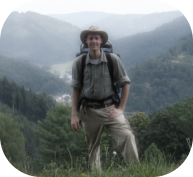 Here you will find a starter template, and some other suggestions. I also maintain a page of simple TikZ demos.
If you don't know what Latex is, or don't have it installed on your system, you should start with latex-project.org.
Quickstart template ¶
Here is a template you can use to model your first Latex document. It is by no means a comprehensive demonstration of Latex's capabilities, but instead focuses on what you need to know to get your first mathematics document written. It is based on the guide published for REU students at the University of Chicago, with improvements by Anna Marie Bohmann.
Also, Dave Richeson has put together a Latex quick-reference sheet which can be helpful when starting out. You can read his announcement, or just take a look at the files yourself:
Online resources ¶
You will find all manner of La/Tex tips, tutorials, recipes, etc. online. The best way to figure out how to do something with Tex is to ask a search engine directly, but here I'll give a few links that I think are worth browsing through.
Further suggestions ¶
After a while, you'll start wanting more from Latex. Here are some recommendations: